Melbourne-based chef Rosheen Kaul on the comfort of the home kitchen and the joy of putting together The Isol(Asian) Cookbook during lockdown.
I was in lockdown, I had lost my second job in as many months, and I was spending my days in the kitchen at home. Instagram posts of my daily cooking antics [resulted in] my inbox bursting with requests for recipes. The requests were curiously for Chinese dishes; some traditional, some not so much. The recipe requests and the many questions that followed made me realise that the lack of Asian cooking on social media was simply due to intimidation and lack of instruction.
I had crossed paths with Jo [illustrator Joanna Hu] last year, as we shared mutual friends from the Fat Duck and Dinner by Heston Blumenthal. I had been waiting for the opportunity to collaborate with her as I was so impressed by her raw talent. The initial idea [for The Isol(Asian) Cookbook] was for us to collaborate on a zine with Chinese-ish recipes, ingredient indexes and some prose, all punctuated with Jo's bold, colourful illustrations.
As the project neared completion, what we'd intended to be a lo-fi zine was developing into something more elegant, with far more work put into it than we had planned. I spent hours testing, developing and writing, making sure every recipe had a specific purpose and watertight instructions for even the most amateur cook. Jo was staying up nights illustrating and handwriting all of my words (that I kept re-writing), and our little project ended up being so much more than we intended it to be. It turned into an instructional manual for the isolated home cook and an introduction to Chinese cooking for those who had always been curious, but never had the time.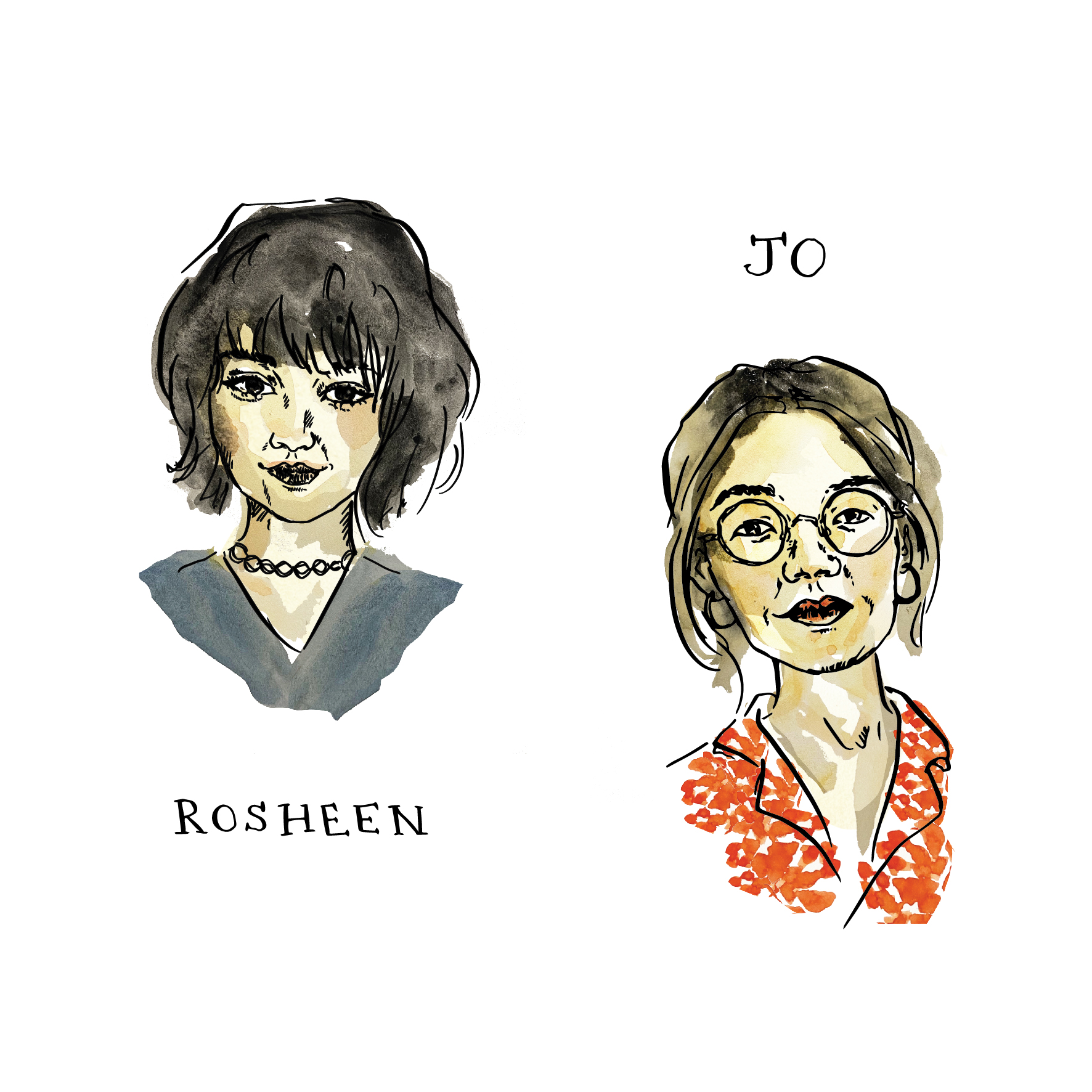 Illustration Joanna Hu
The book wasn't intended to be anything more than a really engaging, visually appealing creative expression. It was never meant to be a cookbook per se, as I hadn't thought myself an accomplished enough chef to be writing cookbooks just yet. The beautiful thing is that the recipes are joyously simple, some original, some respectfully traditional.
In insolation, the act of cooking food was solace for many people, and the dishes that I chose to include — and the personal experiences that punctuated my writing — were to share with readers the comfort of my kitchen at home.
It was difficult initially to align the creative direction for the book. Eventually, after much back and forth, Jo managed to capture our vision and bring it to life through her beautiful illustrations. The book was conceived, written (and re-written), photographed, hand-written and illustrated in 14 days. Jo and I never dreamed the book would have the response it did. Had we known, we would most certainly have spent a bit more time refining it. But of course, part of the charm is its imperfect nature, and had we approached the project intending to capture an international audience, we would probably never have finished it.
The way I cook at home — and the style in which the book is written — is very carefree. However, it is also based on a sound respect for a cuisine, the dish, and understanding the function of its components. You can follow the fried rice recipe word for word and produce a perfectly delicious rendition. However, taking the time to understand the features that make it great — defined individual rice grains, a restrained hand with seasoning, the distinctive smoky flavour of the wok, evenly dispersed fluffy eggs, the slight rawness of the spring onion — elevates it to perfection.
I have endless notebooks filled with unintelligible scribbles, a few hundred notes on my phone and thousands of screenshots and photos of various food-related things. I record all of the cool and unusual techniques, styles, ingredients and aesthetics that I see, and build visual inspiration boards from them later.
I had never written any recipes down until the lockdown, when it came to my attention that my daily kitchen activities had an audience on social media. Writing actually helped me remember why I wanted to become a chef in the first place, because a love for cooking is so easily lost in a professional kitchen.
Rosheen Kaul and Joanna Hu have self-published The Isol(Asian) Cookbook, The Isol(Asian) Cookbook: Vegan Edition and The Isol(Asian) Cookbook: Volume Two, which can be purchased here. 
This article originally appeared in Hospitality's August 2020 issue.