Owner and Chef of Navi Julian Hills will be expanding the restaurant with the addition of a new lounge space.
The Navi lounge is expected to seat 18 people, providing a place for patrons to relax while they wait to dine at the restaurant.
"Since we started booking out, I've been conscious of constantly disappointing people, particularly locals, who have had trouble getting a table," says Hills.
"The lounge space provides a solution, allowing diners to experience a taste of Navi more easily and on a more regular basis."
A rotating seasonal menu will see options including baby octopus with mountain pepper and nasturtium; salt fish with smoked avocado; potato beignets paired with fermented green tomato, kangaroo tartare, vinegar fish skins and ducklava with tamarillo.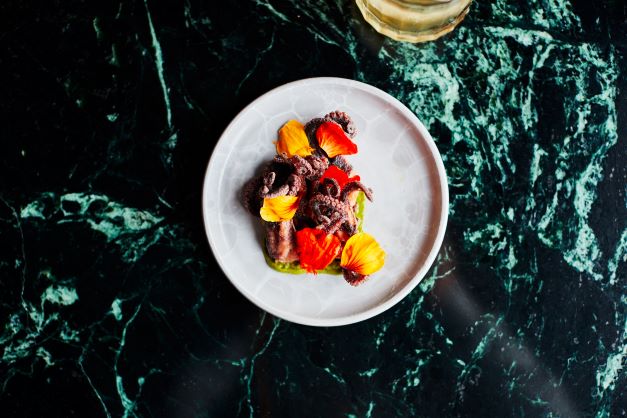 Sweet highlights include the restaurant's signature macarons along with koji ice cream with Anzac caramel and loquat.
Elise West is heading up the drinks offering after time venues such as Bar Liberty, Supernormal and Atlas Dining.
The cocktail list will use West's own botanical aperitif brand Madlore along with experimental hand-made vermouths, lacto-ferments, infusions, shrubs, bitters and martinis.
"The lounge takes Navi to a whole new level and finally fulfils my original vision for the space," says Hills.
"I always imagined an intimate neighbourhood setting that combined a restaurant and bar. It feels so good to achieve that three years after first opening our doors."
The lounge will open on 14 January 2022 and accepts walk-ins only.